More Website Templates @ TemplateMonster.com - July 28, 2014!
About Company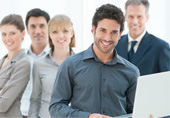 We, Techratic Software Private Limited founded in 2014, introduce ourselves as one of the dynamic and emerging software Service providing company.
We are providing services into various ERP systems including SAP, Oracle, and web based custom ERP solutions and other IT services.
Techratic Software is led by professionals with vast experience in the areas of IT services, ERP development, SAP implementation, project management and information technology.
Solutions
Contact Info
3759, Ganesh Murti Nagar, Capt Prakash Pethe Marg, Mumbai - 400005, Maharashtra, INDIA
+91 7987604475, +91 9930449822